Hello, everyone! Finally, the random generator has selected the lucky winner out of all of my soup comments! Ignoring all of my response comments, there were 62 comments! I feel very privileged to have had so many comments! Thank you for each and every one, they meant so much!
Without further ado... the winner was...
#51!!! The wonderful Lola :) of
http://beadlolabead.blogspot.com/
Yay, Lola! I will be emailing you momentarily! Thank you all of you! You all make my world a brighter place!
My birthday yesterday was lovely :) My husband and children let me sleep in (a rare treat) and brought me breakfast in bed! My sweet friend Karen brought over a DQ ice cream cake and had dinner with us. I was absolutely spoiled rotten and it was wonderful. I have never gotten so many well wishes in all my life on FB and Instagram. Just goes to show, there are some true advantages to the internet being part of our lives, being able to have friends all over the world and to be able to speak with them often!
Here is my latest creation, which I feel is appropriate to show, as this necklace was inspired by my bead soup necklace.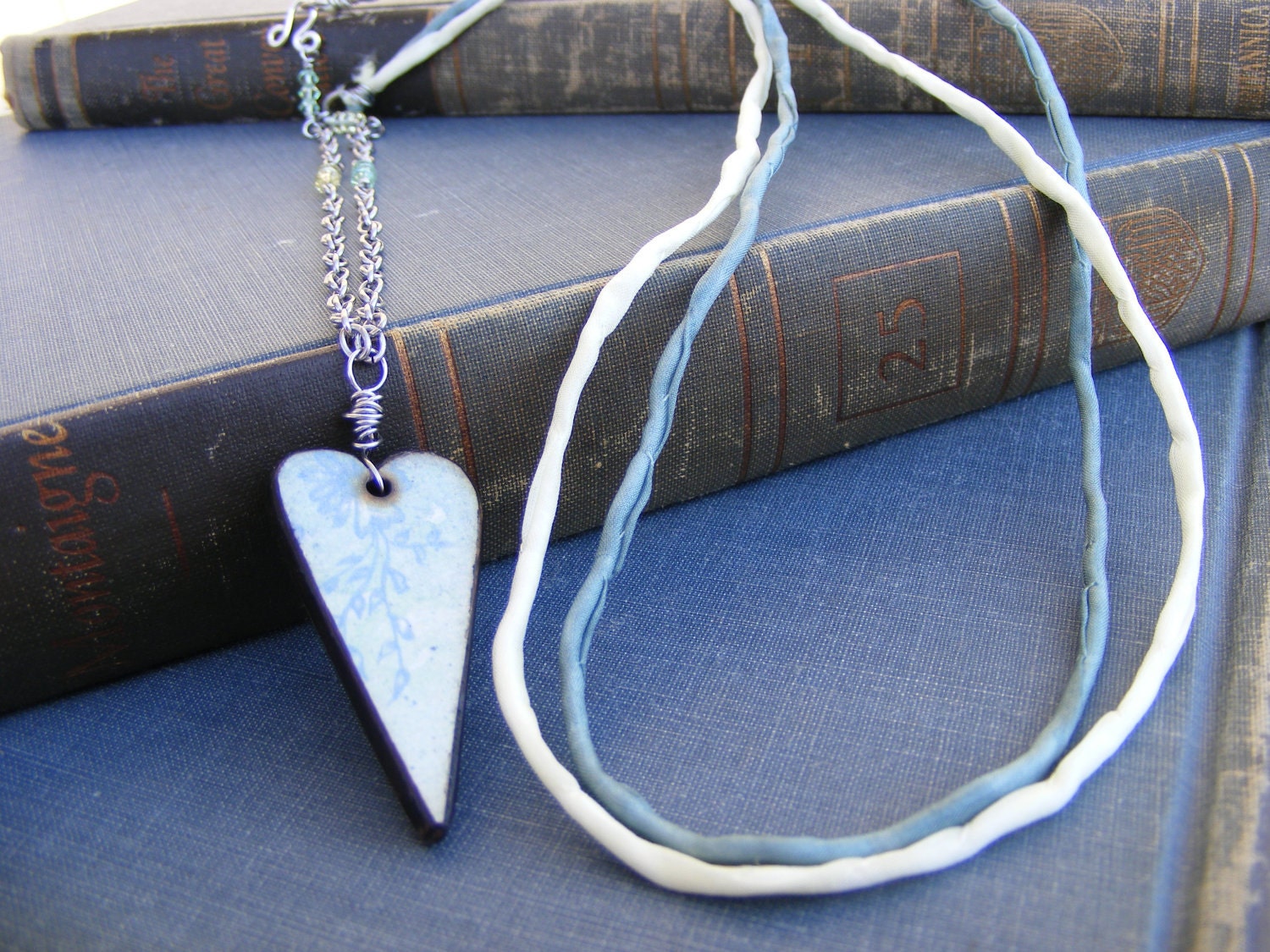 It is called, "Heart of Spring" :). If you click on it it will take you to the listing where you can read more about it! (JLynn Jewels heart and Marsha Neal Studio silks :) ).
And for those of you who missed it, I'm having 25% off in my shop as a birthday celebration! (anything non doll sized ;) ). Even sale items are fair game, so go take a look :) The coupon code is: MYBDAY and I will leave it up another couple of days.
I hope you are having a beautiful week!
~Jennifer