Ok, I might be a wee bit excited about this... just a wee bit... I had so much fun with this. When I saw that Erin was doing a challenge involving colors... and these amazing palettes by Jessica Colaluca of
Design Seeds
... well, I had to give it a go! I knew I was going to be super busy with craft shows and holidays and my daughter's fourth birthday... so I chose blue because I'm comfortable with it. I know, I know, seems like I wimped out, right? Well, not really, the palette chosen for me has colors I've never used before! I was so excited to get it!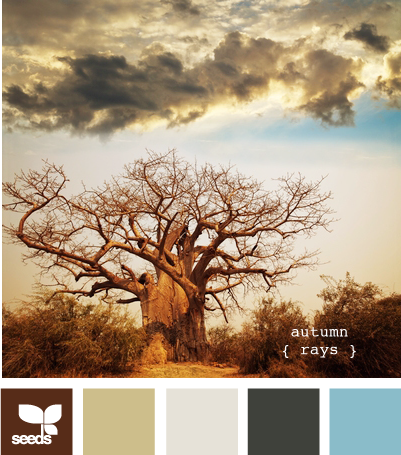 Isn't it amazing? You can click on the pic and go straight to the image on her site and tell her how awesome it is :) So the colors I had the most trouble with were the middle three... three colors I've never used. Sort of a beige-y, cargo khaki-y... I like it, but man was it hard to find just the right beads! And then that lovely soft grey and the darker grey with the hint of blue to it... so... ready to see what I came up with?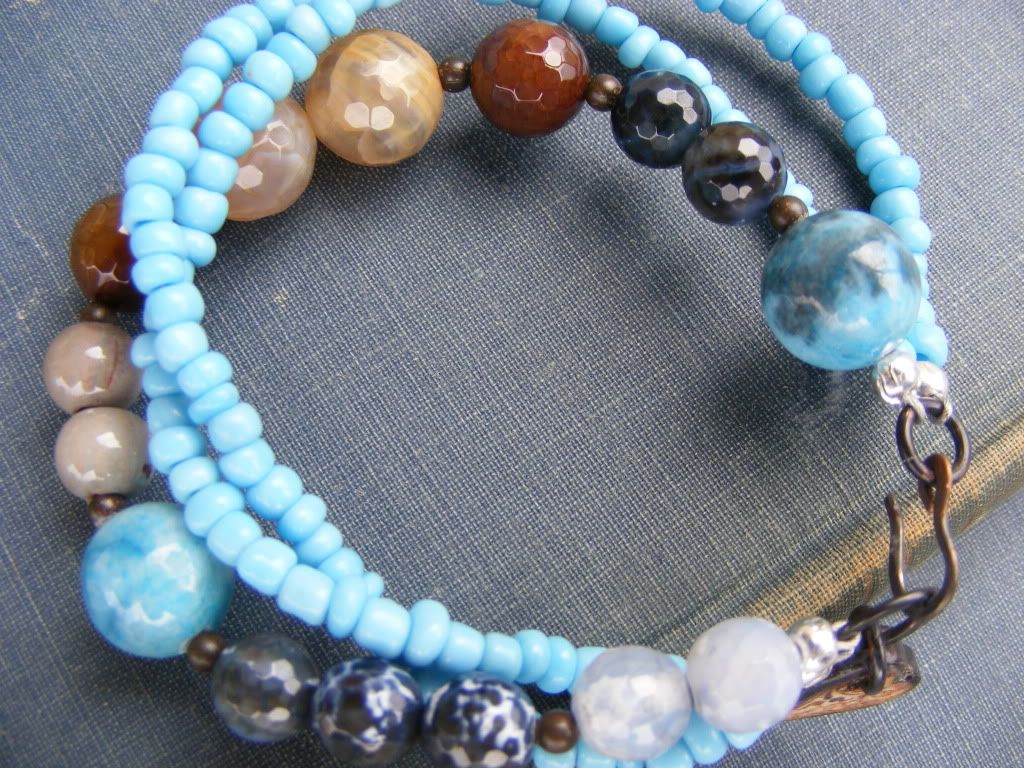 So let's briefly talk about what's here... there's the sky blue seed beads, of course. I have to admit, I do not normally work with seed beads, but I wanted to step out of my comfort zone some and thought this would be perfect. The blue amazonite jasper rounds are one of my new favorite things, I think they are just gorgeous. Then there are three different shades and sizes of fire agate... dark brown, khaki, and shades of grey with a hint of blue. I also added two wickedly fabulous enameled beads by Sally Russick of
Wireworked
(she totally rocks, in case you were wondering). All of the gorgeous metal is
Fallen Angel Brass
(they are such cool ladies!). And the perfect little heart is by Janice of
JLynn Jewels
(who is the sweetest!), I used it because the colors fit the scheme... and the swirls reminded me of the branches of the tree in the pic :). Here's one last close up of the beads: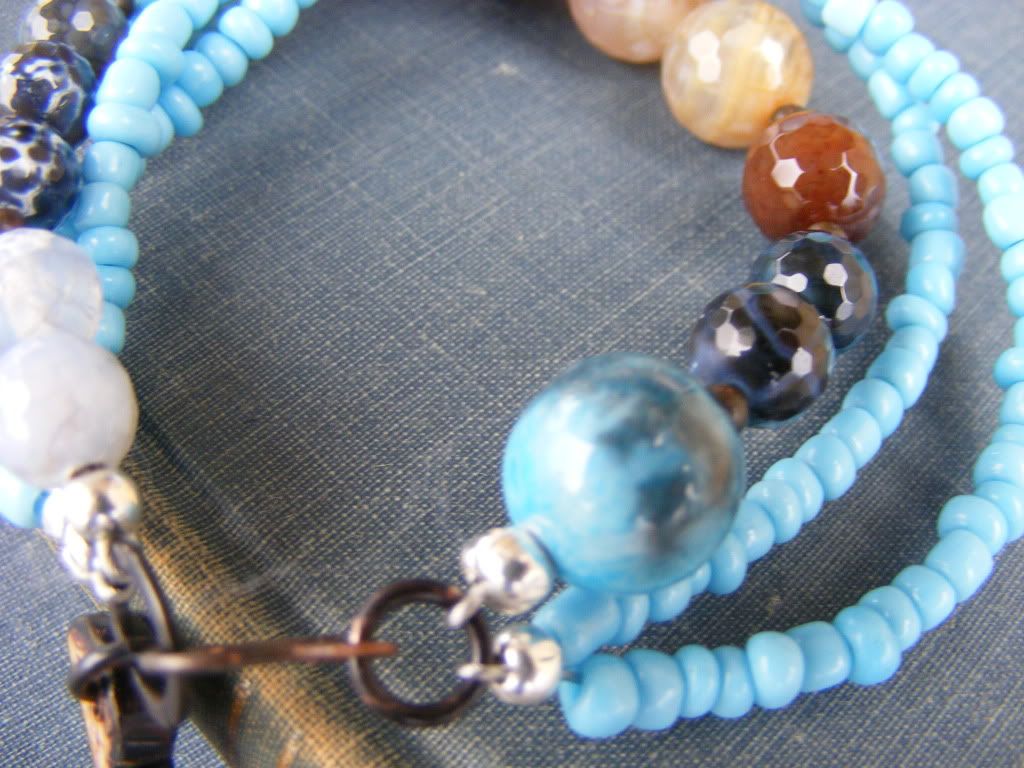 Now! Onward! Many more fantastic blogs to check out :) Thank you so much to Erin for organizing this!! Can't wait to see what everyone else did! Oh, and I've decided to leave my sale up in my shop another day or two... so feel free to check it out! Thanks so much for dropping in :)
~Jennifer
Here's the rest of the list!!
Here is the official list: