http://lorianderson-beadsoupblogparty.blogspot.com/
Eek! Almost here! Only two more days until the party begins! :) I'm so excited! Can you tell? Note all the exclamation points... I am feeling a very big girl because I wrote my blog post last night :) Set it up so it should publish at 11:59 tomorrow night, thank you, Lori for telling us how lol. Not that I won't be up at midnight tomorrow night, because honestly these days I rarely make it to bed before that.
I got behind on new things for the shop this week because I actually had some special orders! I did five sweet bracelets for a lady who is getting married in November :) She wanted matching bracelets for her mother, future mother-in-law, and grandmothers. I think they turned out really lovely.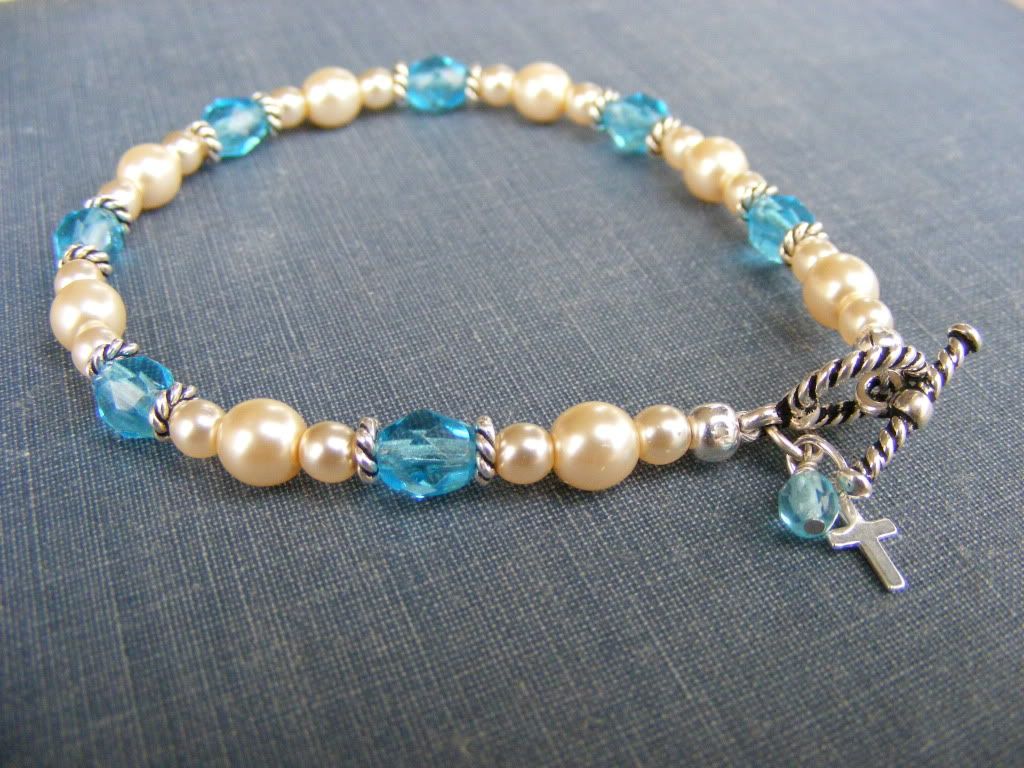 I also had a request to alter one of the wrap bracelets I had up in the shop. She really loved hummingbirds and wanted to swap the dragonfly out for one. I think it turned out really sweet :)
And lastly... I am getting ready to create some new goodies for the shop and thought I'd give you a sneak peek...
Let your imagination run wild... and we'll see what comes from my fingers. Hopefully I'll have them for next week! And actually the middle charm is for my next blog hop, the sari silk blog hop next month... which I'm excited about. But the other two are for the shop :D Ok, enough talking! Bead Soup Blog Party! Two days!! Make sure you come back and see! :)
~Jennifer