Why am I thanking you? For reading this post. For following my blog. For being a part of my world :) I am so grateful to all of you! I am also so very grateful to have been blessed with Janice of J-Lynn Jewels for a friend. She has been such a huge inspiration for me both as a person and an artisan, she's so uplifting and always willing to help no matter how busy her life is. And now, she has written the most beautiful article about me! I am just so incredibly honored! This community of beaders, artisans, crafters... has been so warm, so welcoming and I feel like I have a place outside of the house for the first time in so long. Thank you, Janice, for everything!! Thank you, all of you, for being such warm and wonderful friends. I am so very blessed! Here is a link to the article, and if you haven't started following Janice yet, you should :) She always has such wonderfully inspiring posts and brings such amazing things to light with such beautiful photography!
http://jlynnjewels.blogspot.com/2012/02/kick-off-sandbox-creativity.html
Also, she has something up her sleeve with this sandbox of creativity! I, for one, can't wait to see what all is coming! It will be so much fun, of that I have no doubt, not to mention inspiring!
I have to go make the little ones lunch, but before I do... I wanted to show you all two pieces I just finished and got up yesterday!
Rosy Dawn is inspired by the beautiful blushing dawns I have been privileged to see in the last few weeks: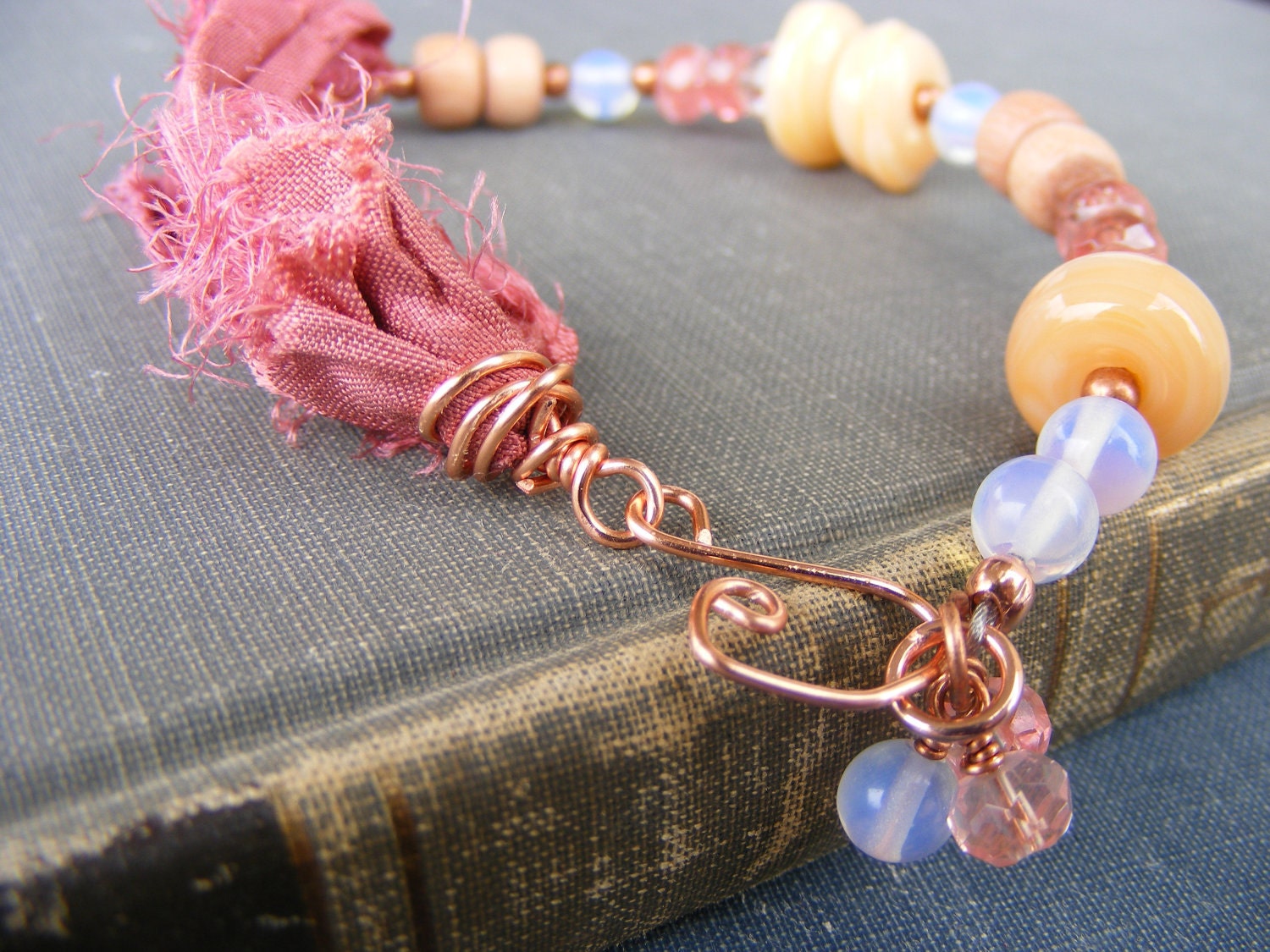 The lampwork beads are by
Mermaid Glass
on Etsy, they are from a set of orphans I got and I just LOVE them, the colors are so wonderful. These are a peachy orange, just gorgeous! And the sari silk is from the wonderful
Mudhound Studios
, also on Etsy :).
The second is a set of earrings called Rain on the Sea, I love these boros from Iris Glass Art. I used stainless steel to create the ear wires and made them veeeeery long, the ear wires that is. I LOVE the way they look :)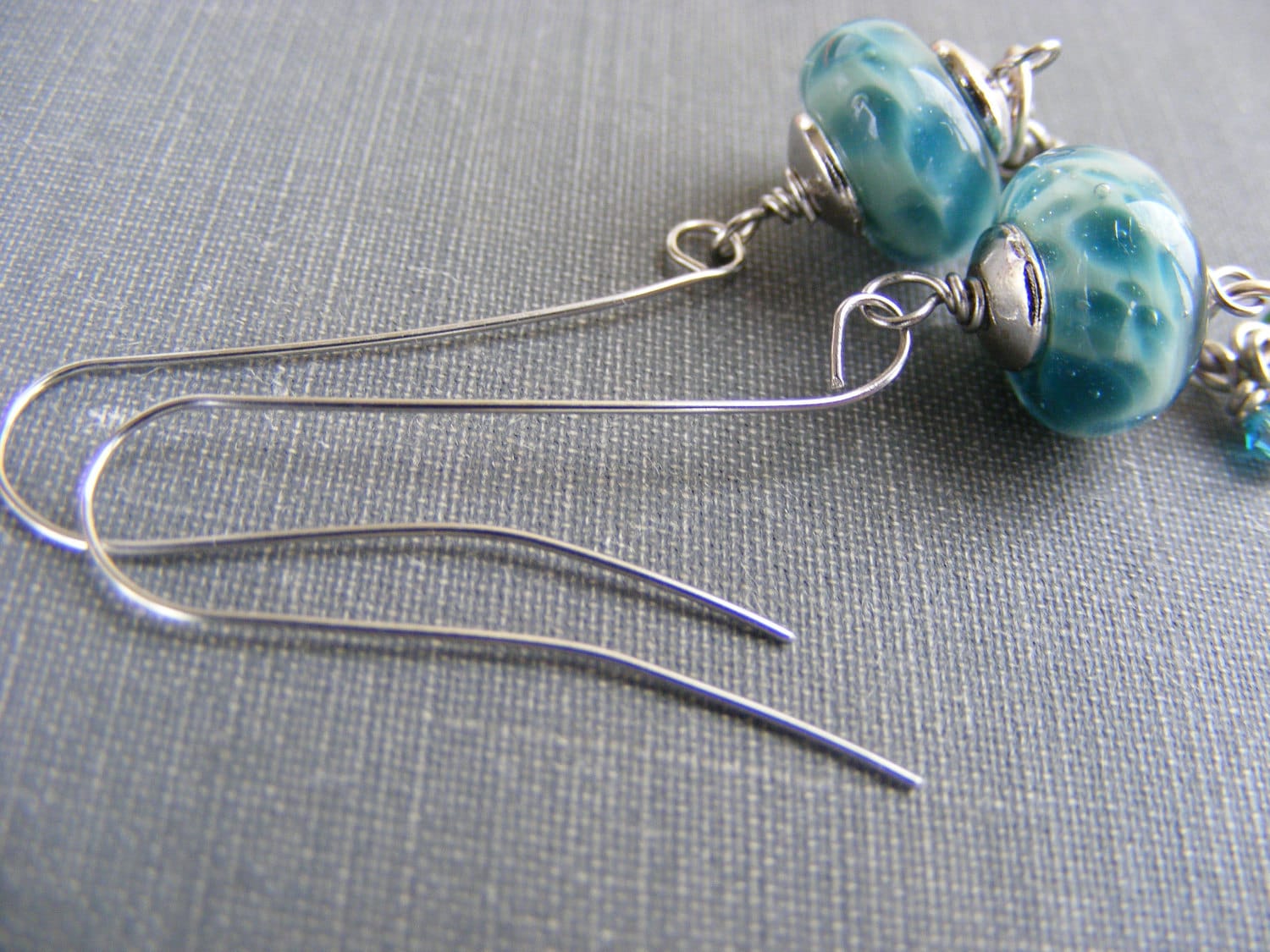 What do you think? Do you like the long ear wires? What are your favorite type of earrings?
Ok! Time to make lunch! I hope you all have a wonderful weekend!
~Jenn