I will keep this entry short and sweet :). I am sorry it did not go up yesterday, but my computer is still being cranky lol.
Here we go! The first winner will receive this bracelet:
And the winner is...
Erin Fickert-Rowland!
The second winner will be receiving this lovely set of bracelets:
And the winner is...
ZombiesAteYou!!
If both of you would please contact me with your addresses I will ship these off to you! Thank you everyone who commented, it was such a pleasure to read about why you love May!!
Please come back again tomorrow to see my post for the lovely Erin Prais-Hintz's Challenge of Literature Blog Hop!!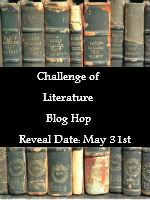 ~Jenn