Artists Helping Artists Silent Auction
Several artists in the blog community have decided to band together to help a fellow artist in need.
Have you ever felt adrift? Had something happen in your life that left you a bit stunned, a bit helpless? Have you ever needed a helping hand? Wished for someone to lean on? I have. We artists have become friends thanks to the amazing world of blogging... and we are all banding together to help a fellow artist. We all have our roots in a love for creativity and are reaching out to help ground a friend in need. I have donated to the cause, will you?
I created this piece for the Bead Soup Blog Party (here is my post for more info) and it is beautiful. It features a gorgeous copper pendant from the Queen Bee mines in Arizona, fire agate, jasper, and suede cord. I chose this piece because the layered circles remind me of love and friendship... they are intertwined... connected. If a piece was lost then the entire pendant would be less stable, each circle makes the other stronger.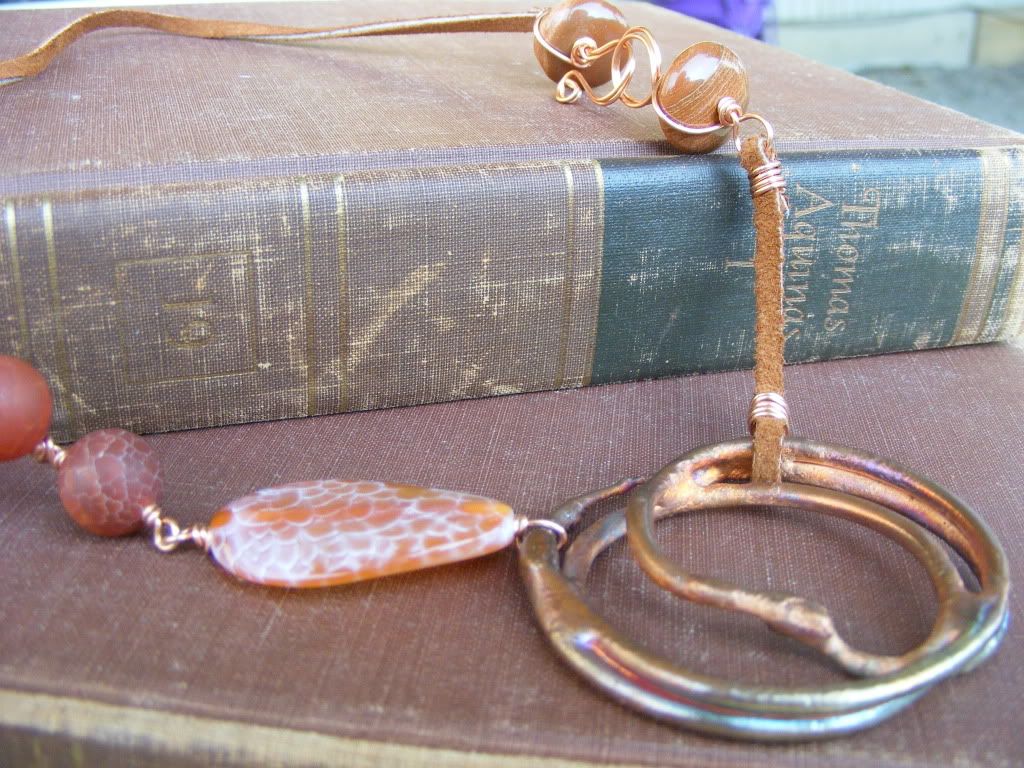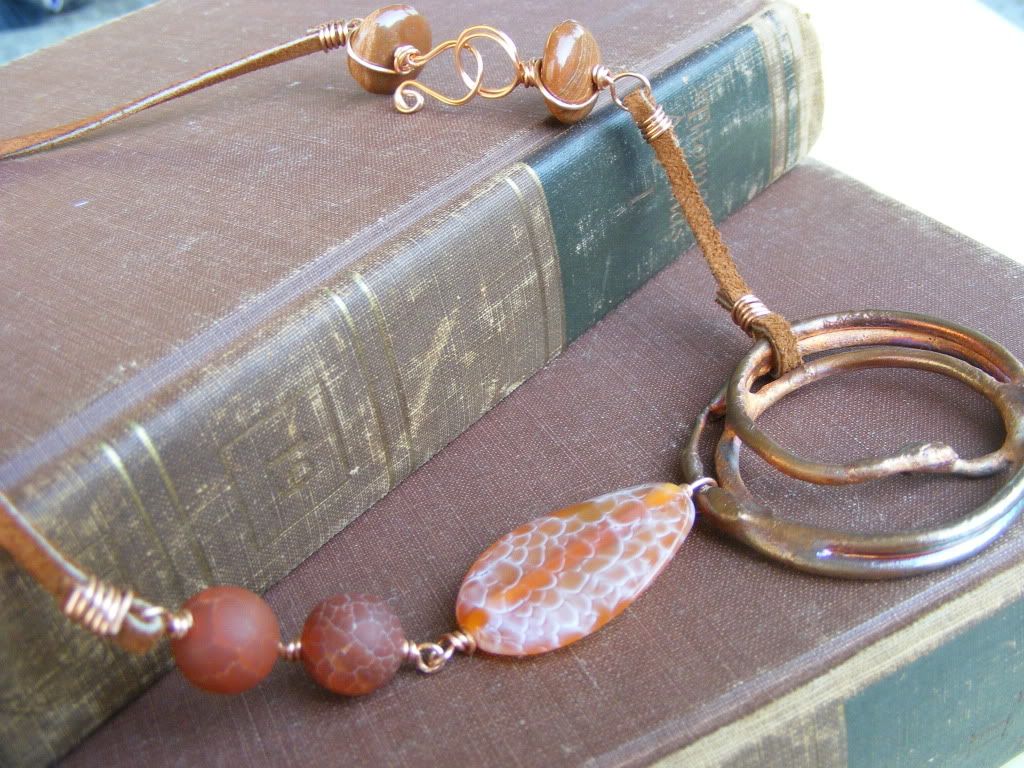 My partner from the challenge, Elisabeth Auld made the clasp herself. It is a beautiful and vibrant piece.
It's full length is approximately 18", the pendant measures approximately 2" across and 1.75" down.
Would you like to be the winning bidder?
Please leave a comment along with your bid. If you are the winning bidder, you will receive an invoice after the close of the auction.
There must be a way to contact you. If you have email preferences turned off in your profile, please leave your email.
Bidding will begin at $25
(shipping is included, USA residents only, sorry!)
Bids will be taken through Sunday, December 11th at midnight Pacific Standard Time.
Many people are auctioning items to help out! Please visit these the other artists below and place your bid! ALL proceeds of this auction will be donated to the cause! :) Thank you!


List of participants:
Feel free to return and bid again!
Happy bidding!