I know, I owe you guys a really good post... but I've been sick and I'll be honest, my brain isn't up to it lol. So instead, I am going to make this picture heavy and show you some of my new pretties :) I've finally been able to get to work with my new
Marsha Neal
goodies! Marsha has such incredible talent, each of her ceramic pieces, pendant or tiles, is just filled with beauty. And each one is so unique! I love her glazes, each one has its own appeal, this set of earrings I'm calling "Caramel Toffee" can you guess why? ;)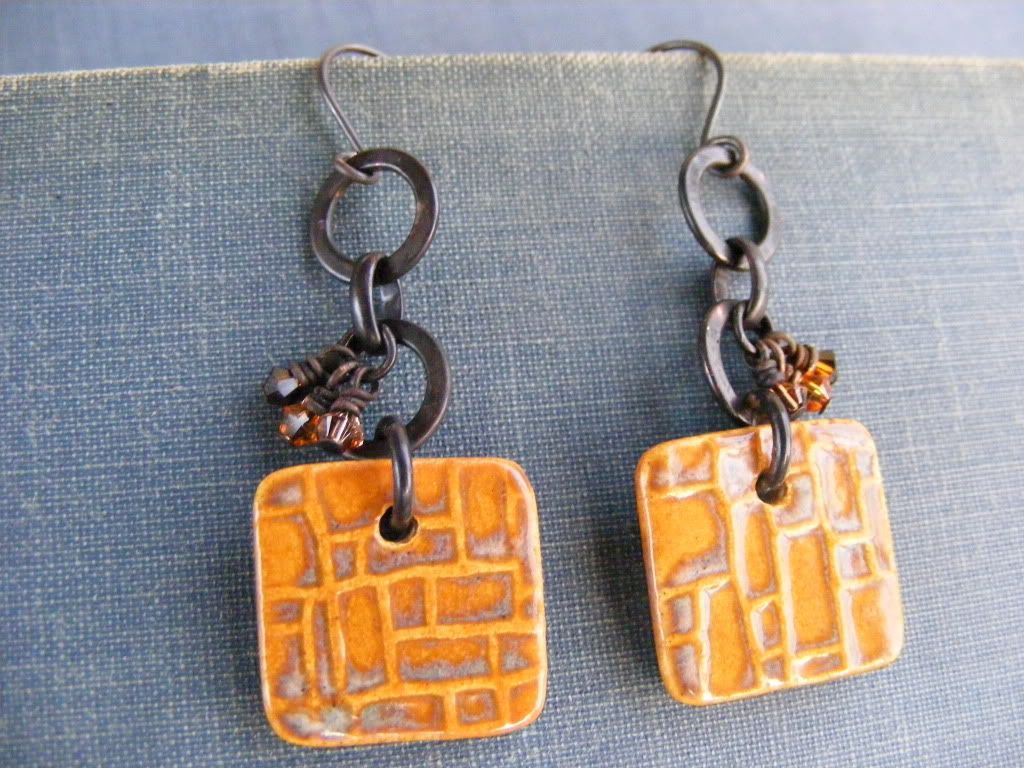 "Black Magic"
"Peach and Raspberry Sorbet"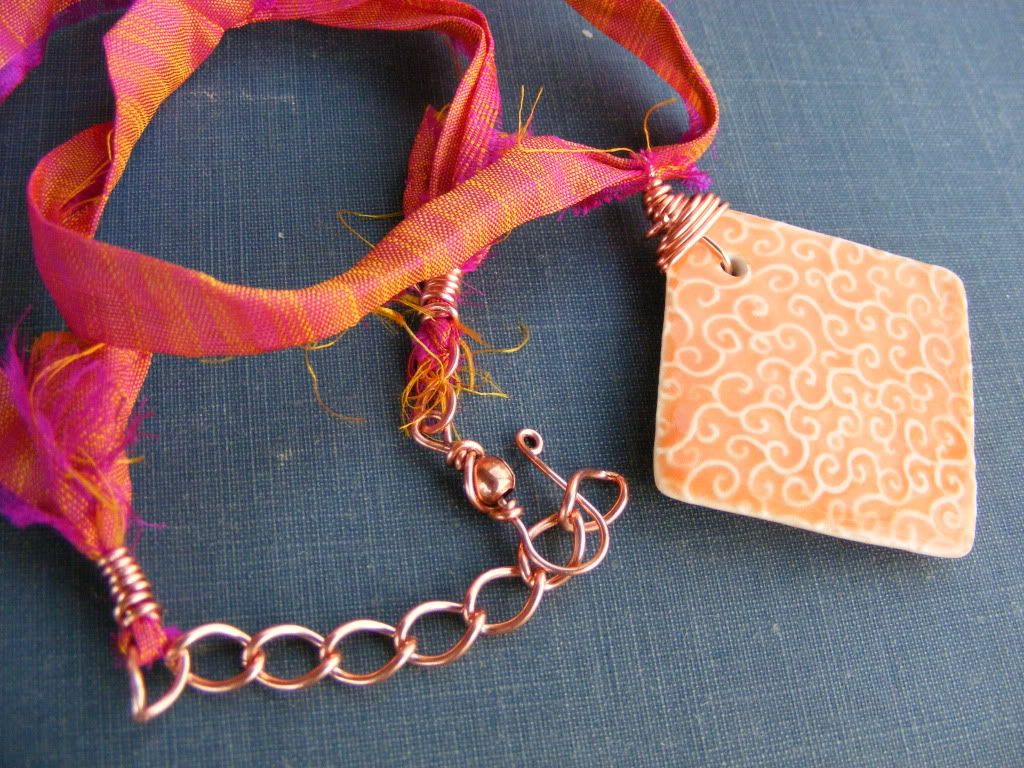 And some gorgeous enameled beads from Sally Russick of
Wireworked
, they have this delightful crackle finish to them, it is just amazing! I'm calling them "Sweet Sunshine":
A gorgeous tile from Marie Cramp of
Skye Jewels
(this one I dubbed "Queen Bee") and
Fallen Angel Brass
Co. brass. Marie's tiles are always so lovely, this one has the prettiest soft green color, and I love wrapping her tiles in Fallen Angel Brass filigree!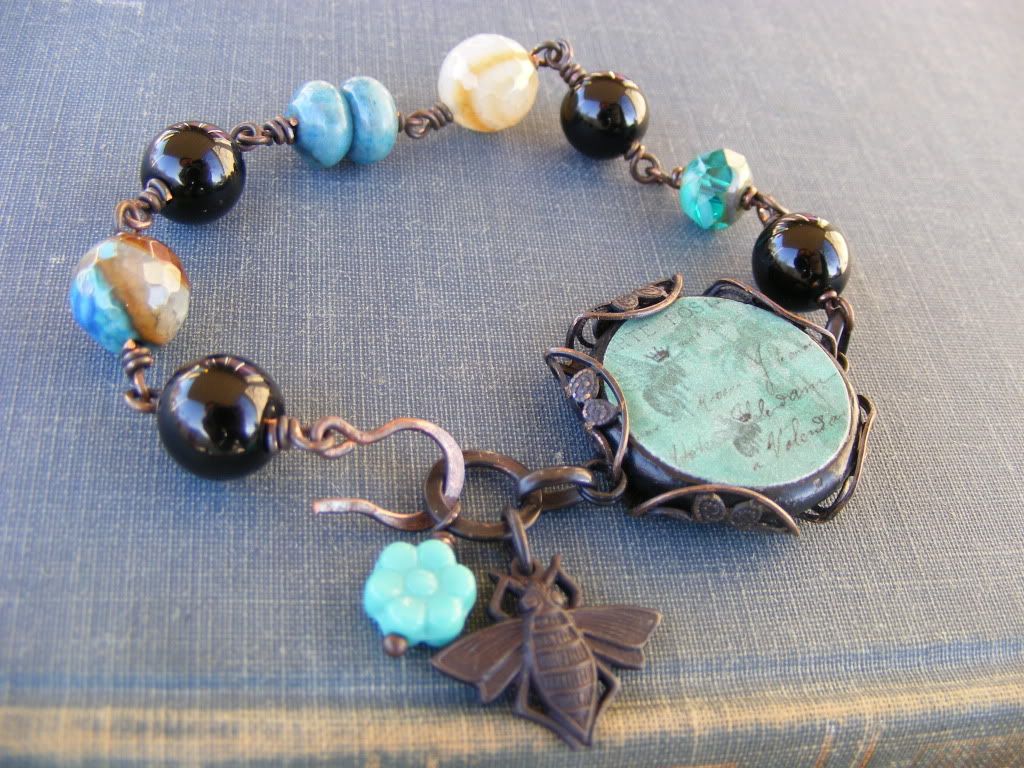 Click on any of the pics to be taken to the Etsy shop for more images and a description! Hope you all are having a wonderful holiday season :)
~Jennifer