For my Color Challenge post go
HERE
Frost yesterday morning on my jog: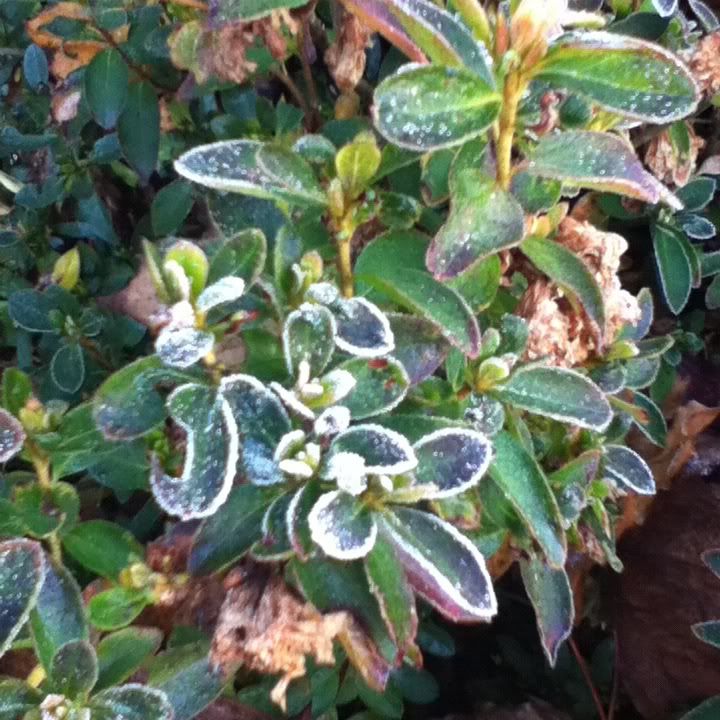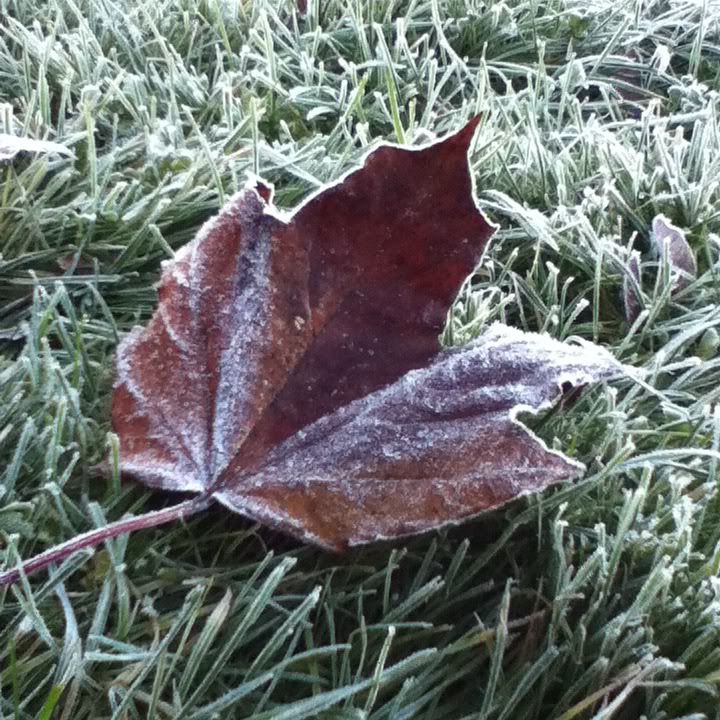 I feel like a bad blogger... I'm always thinking I should blog... but in between trying to work, chasing three kids, cleaning house... getting ready for Christmas... there never seems enough time! So what can I show you right now? Hmm... well, let's see... I have a few pieces I've been trying to get pics of but the weather has been rather uncooperative every time I actually make it out there lol. But I did take some (rather awful) pics with my ipod so that I can show you the absolutely GORGEOUS pendants I got from Marsha Neal Studio's destash sale... a couple I bought, most I got with a gift certificate I won in one of her totally awesome like-fests on her FB page. I had so much fun getting to know her throughout her sale, she is one amazingly cool and fun lady! So here are the pendants, some I started playing with and are wire wrapped and even on a bit of sari ribbon or cord.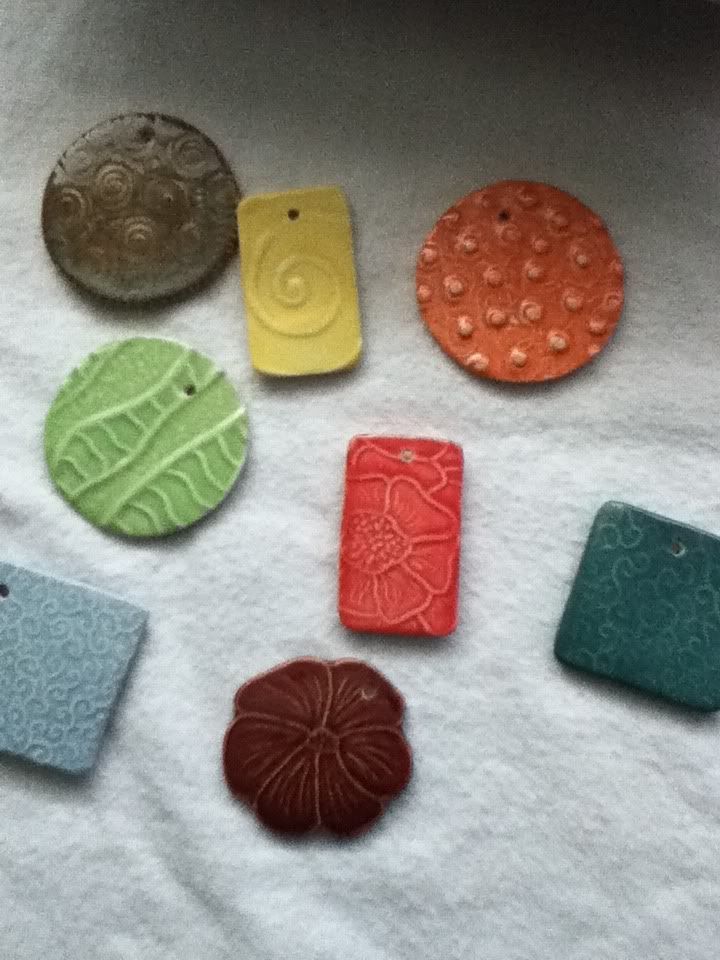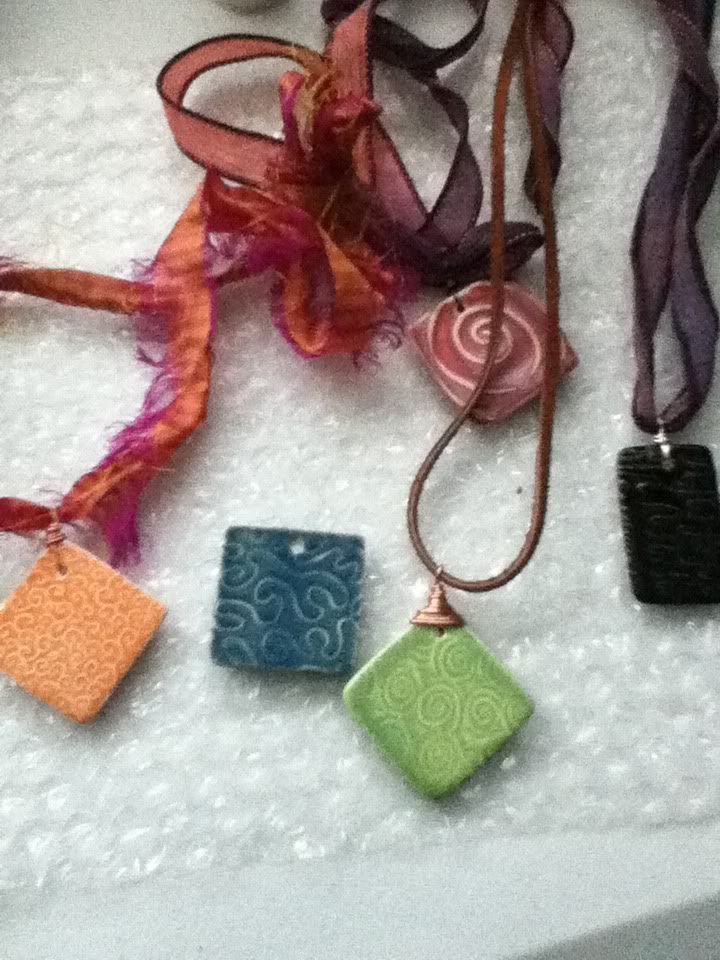 I haven't finished anything with them yet, though I am in love with the orange one with the copper and the orange and pink sari silk... I think I'm going to add a bit of copper chain maybe? I just ordered some chain, hopefully it will be in this week. Her pendants are seriously to die for in person, the colors of the glazes, the pretty details... I forgot to take a picture of the one I've been wearing, I'll have to do that later so you can see :) It's my favorite lol. I will keep you updated on what I do with these, playing with them is fun! Hopefully I will have a couple of them up in the shop this week in time for Christmas!
Here are all of Marsha's links:
https://www.facebook.com/MarshaNealStudio
http://marshanealstudio.blogspot.com/
http://www.etsy.com/shop/MarshaNealStudio
I did manage to get a couple of items up in my shop this week amazingly. My favorite of them is this one, it's called "Sparks Fly" a perfect stocking stuffer in my opinion *wink*:
Vintaj hand stamped blank (I LOVE my stamps, this font just makes me happy), swarovski crystals in shades of red, and a gorgeous silk cord from Marsha Neal Studio in a deep blue. I also added two other cute hand stamped pieces and a pair of fabulous earrings, go check them out! If you are a FB fan I have a sale code on my page :)
Hope you're having a great weekend! What are you up to?
~Jennifer