Happy Friday, everyone! I hope you are having a wonderful week :) I will start off by announcing my giveaway winners! Firstly, for the pair of earrings:
Number 14 was Louise, when asked her hope for the new year, she said:
"
I have been following your work for a while. I really love your eye for colour. This year I want to realise my own dream - to find my inner creativity and express myself through jewellery. It didn't happen last year so fingers firmly crossed."
Here's to finding your inner creativity, Louise! You can do it!
The winner of the bracelet was: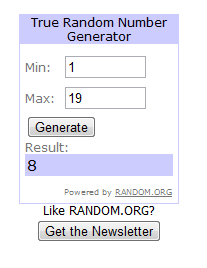 Number 8, Christine! She said her hope for the year was:
"
Your earrings and bracelet are so pretty!!
My biggest goal...I'm almost done setting up a torch-fire enamel area & would love to spend more time making jewelry!!"
I can't wait to see what torch fired goodies you come up with, Christine!
Congratulations to both! Please contact me at: mysoulsfire@hotmail.com with your addresses so I can get
those out to you!
And for all of you who didn't win... I am having 20% off anything in my shop, even sale items! Enter the
coupon code: HOPE20 at checkout! :)
Now, I'd love to give you all a peek at the new things in my shop :) I'm really excited about them, I've really enjoyed putting these together :)
Tangerine Sky Bracelet and Earrings: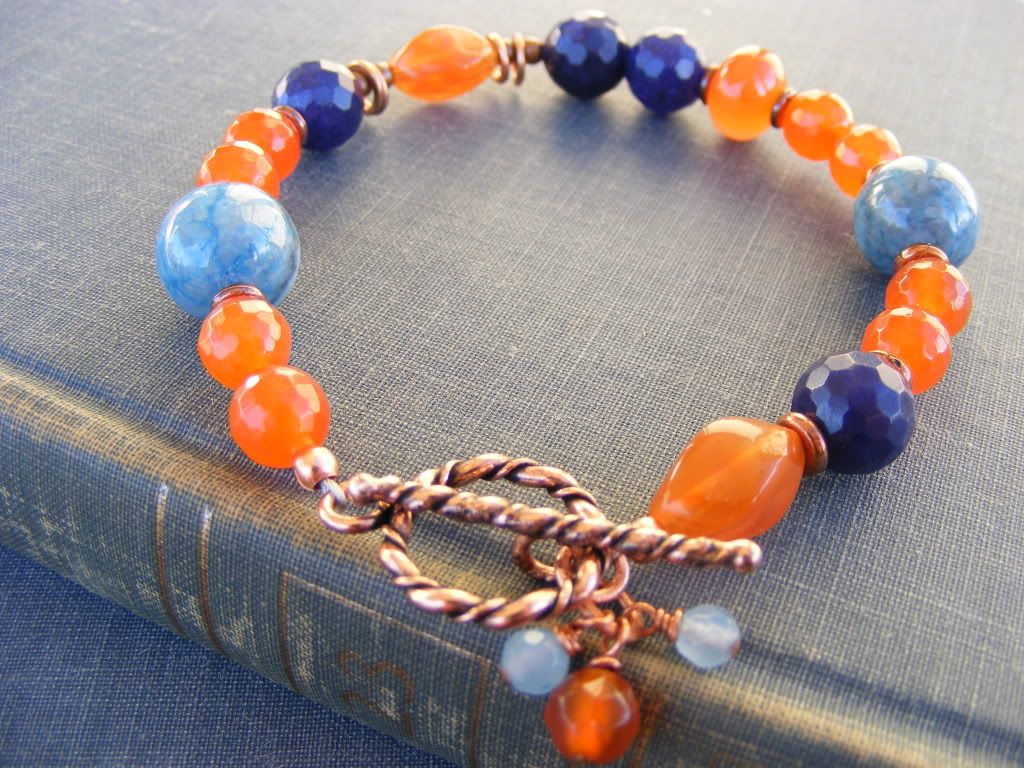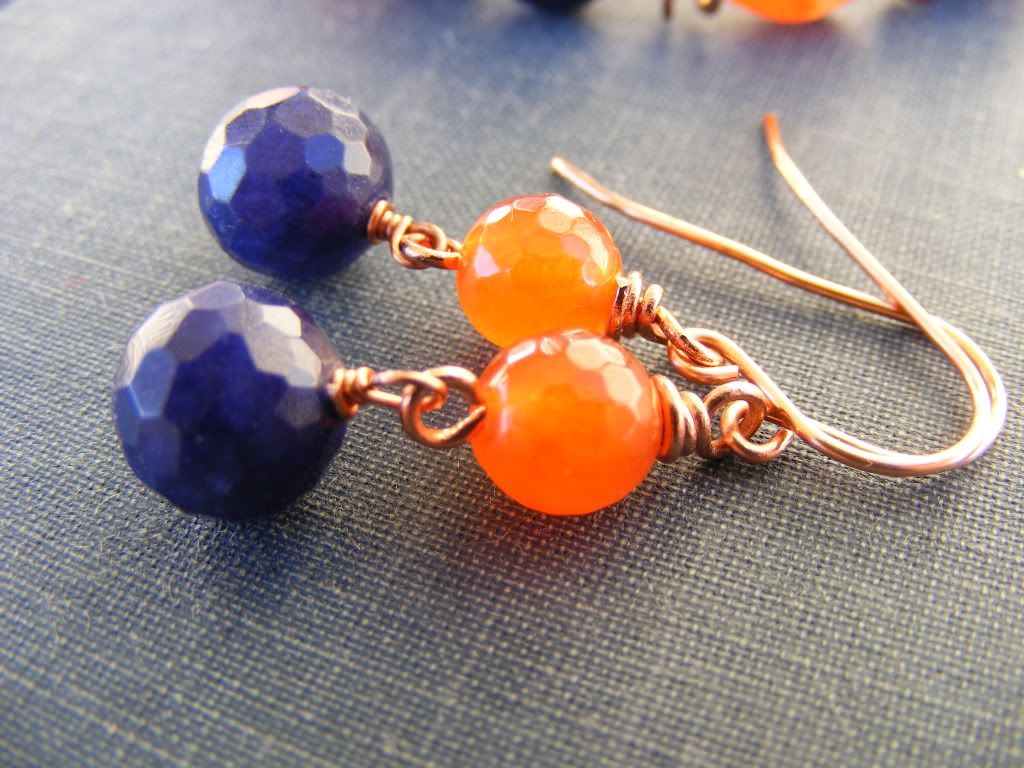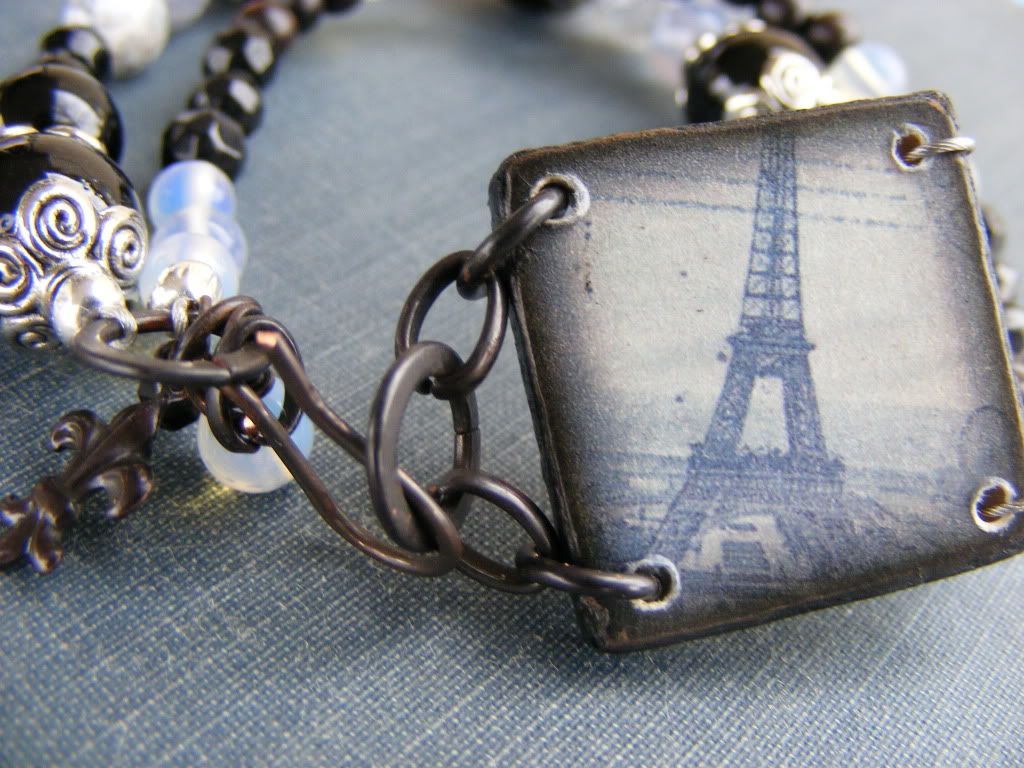 And my favorite... the one I am having an especially hard time parting with... Red as a Fox. Which features
the most perfect sleepy little fox from Rebekah Payne of Tree Wings Studio (paired with Fallen Angel Brass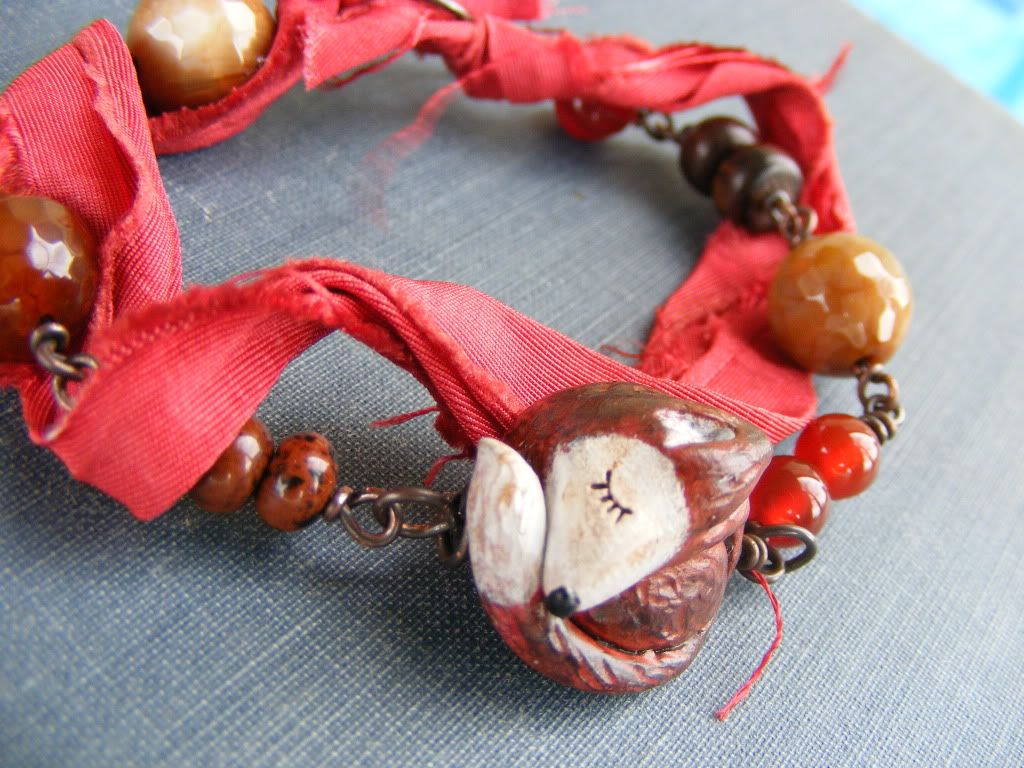 If you click on any of those images it will take you to the listing where you can see more pics :) I felt so inspired with those, they truly make me happy.
Now, for some exciting news! I made it into Lori Anderson's Bead Soup Blog Party!!! This will be my
second and I am over the moon excited! My partner this time is the talented Kari Carrigan of
Charmed Pennies! I started following her blog after the last Soup and am so excited to have her as my
partner this time! I need to put her soup together this weekend, it has been swirling in my head and I think I
know what I'm sending :) So excited! Check out her blog and shop!
http://www.weegemsdesigns.blogspot.com/
http://www.etsy.com/shop/CharmedPennies
Later this weekend or early next week I will have blog posts spotlighting the work of two wonderful ladies who last month I was lucky enough to receive pieces by! Hope you all have a fantastic weekend!
~Jennifer