And let me tell you, me not being able to sing is rough lol. I sing all the time, always have. I sing along with pandora, or my itunes playlists... I sing my son to sleep... and I just sing. So when my throat started feeling yucky two days ago I knew I had finally caught what the kids have had, then last night my voice started to go. It makes me sad, not to be able to sing, lol. But I will keep drinking tea and hopefully it will be back soon! Until then... I will just wear the beautiful and perfect pendant I was blessed enough to win from the incredible Erin of
Tesori Trovati
, she had a giveaway during the
Challenge of Color Hop
I was a part of a bit ago. When it arrived I was dealing with a rough patch and it just brought a feeling of joy and peace to me. I have worn it a lot since, on a simple silk ribbon/cord from
Marsha Neal Studio
(these silks from her are incredible, so soft!!).
I grew up mostly in the Pacific NW, so rain is something I am very used to... and I have been blessed enough to see plenty of rainbows in my life. This pendant helps me remember that we need to remember that without the difficult times in our lives we wouldn't have the incredible ones... the ones so beautiful they take our breath away.
So, armed with that, I managed to get out a handful of new items over the craziness of the last two weeks, here they are :) I am very fond of this first one, I'm calling it Gypsy Flower Dance and if you want to know more click on it to go to the listing: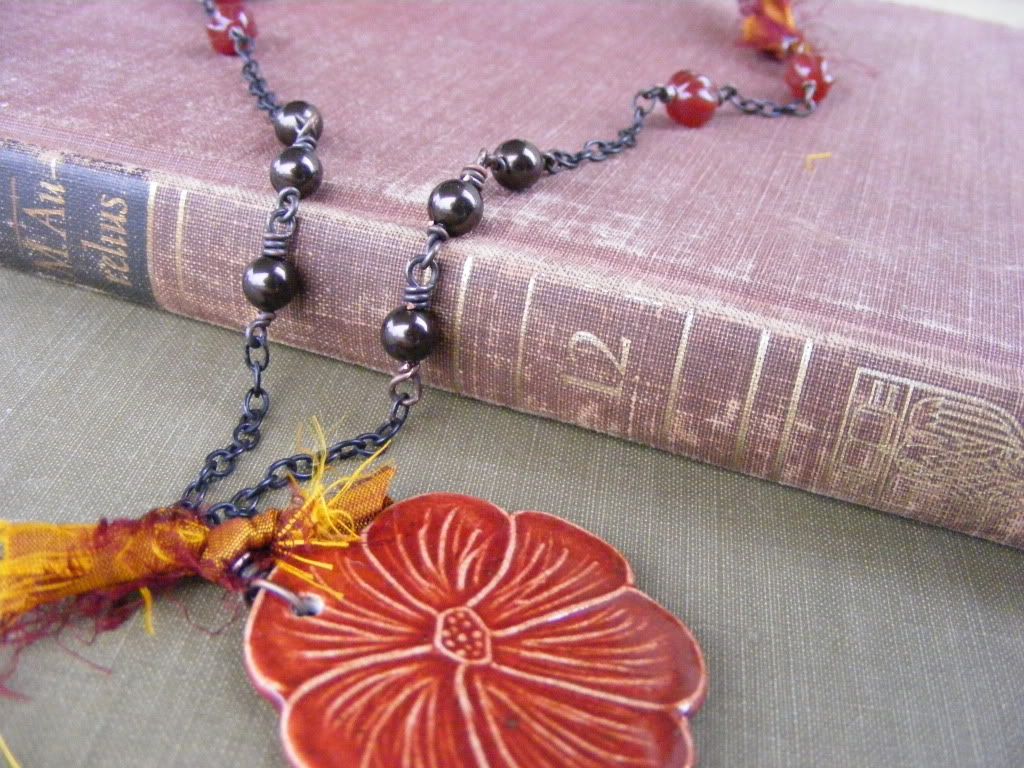 The pendant is from
Marsha Neal Studio
and the sari silk is from
B'Sue Boutiques
, B'Sue is such a sweet and inspiring lady :) It also has plenty of gorgeous
Fallen Angel Brass
.
Earrings with more Marsha Neal tiles and stainless steel: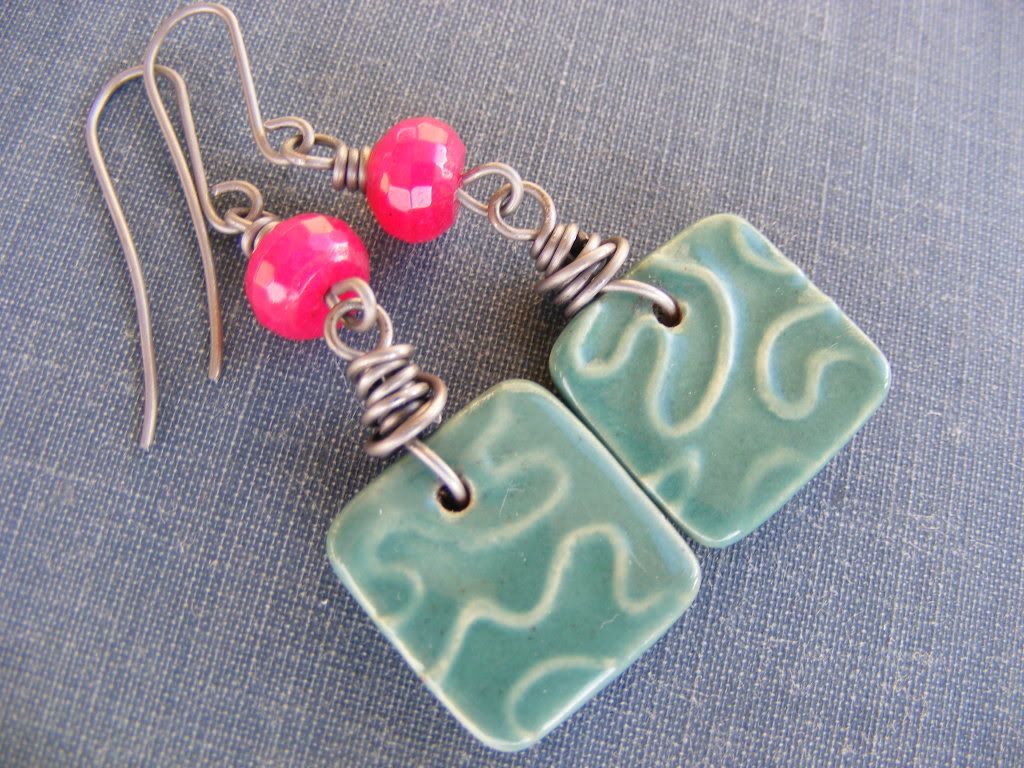 And lastly, a pair of wrap bracelet/necklaces featuring more of that amazing silk from Marsha Neal and one of them has a sweet Oui charm from B'Sue Boutiques: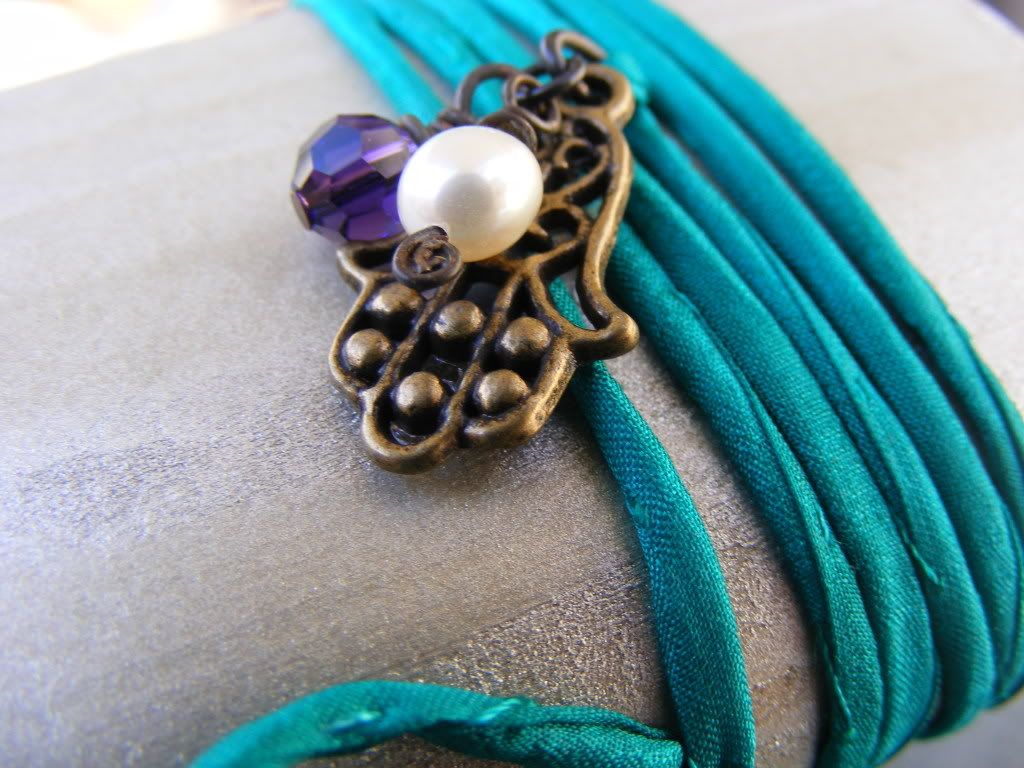 Happy New Year, all! May yours be so filled with joy and love and success that you overflow with goodness and touch those around you.
~Jennifer