I realized, last night, that with all of the craziness of last month I never did a giveaway on my Facebook or on here! I have been so blessed in having my wonderful little family and in having such incredible online friends, I'm so grateful for all of you! In this spirit, the spirit of loving and giving and new beginnings for a new year... I am going to give away not one, but two items to two lucky people.
The first is these earrings, which are a favorite of mine, I call them Gypsy Snowflakes (they feature gorgeous Fallen Angel Brass Co. filigree charms and cobalt crystals):
And the second is the delicate Autumn Shimmer bracelet, which features beautiful Oregon sunstone and Vintaj brass: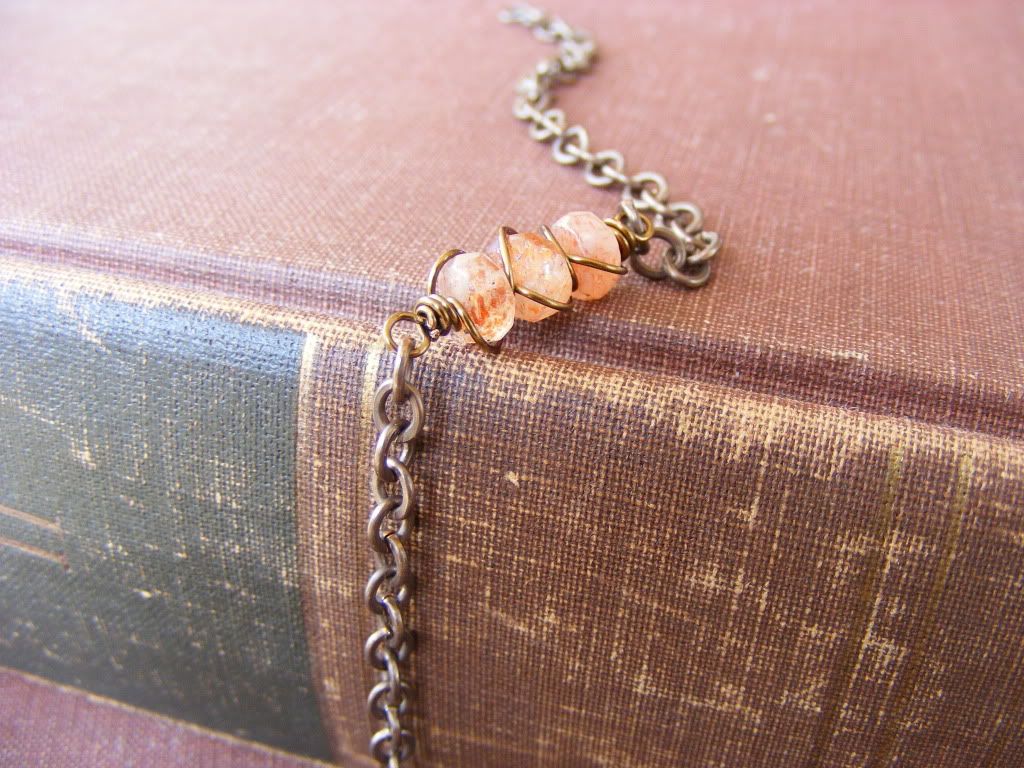 I love both of these so much! To enter is very simple... leave a comment telling me what one of your hopes for the New Year is and be creative if you can :) Also please leave your email address so that I can contact you if you win. I will be leaving this giveaway open through the 20th! I'm not going to require you to "like" my FB or look at my shop, but I would appreciate it if you did! Thank you so much for being a part of my little blogging world!
Good luck!
~Jennifer