Well, I was going to start my sale on Small Business Saturday... but my husband talked me into starting it early. Woohoo! Lucky you all! :) I will be at a craft show from nine-ish to four-ish today.... but when I get back I will pack up everyone's orders and try to get them out on Saturday (Monday at the latest, swear it!). So... get on with the sale, you say? Ok! I have three, THREE codes for my shop... one for my Twitter buddies... one for you lovely bloggers... and one for my fabulous Facebook like-ers. And if you are all three... well, you will get all three codes. They are all different, for different amounts, and for different types of items :)
My most popular item is my wrap bracelets... so for you fantastic bloggers... you get 15% off of any wrap bracelet in my shop, using the code: WRAP15
Now... not only are you getting fifteen percent off, but I always ship free in the US and every item comes to you (or can be shipped to someone else) in a lovely organza bag. And I'd be more than happy to include a nice note if it's being sent as a gift! So what can you get with this code? Here are some examples...
and...
or how about...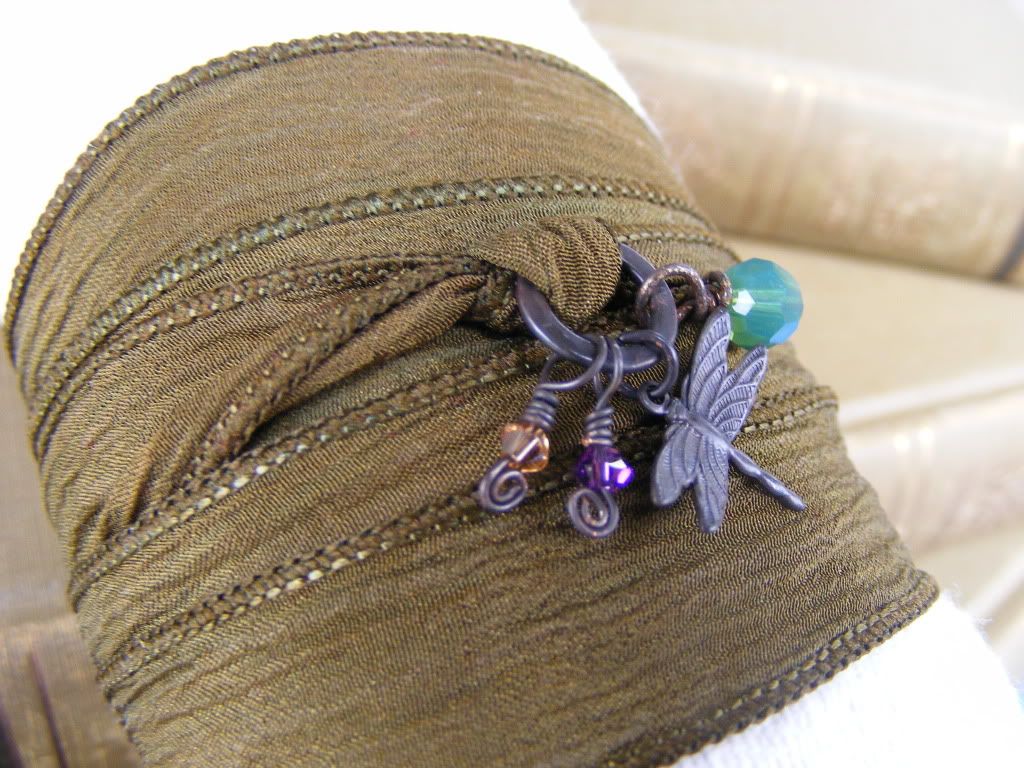 Oh but I'm not done yet! LOL. I'm doing two giveaways as well! One on FB and one here! To be entered into the giveaway on here is easy, three quick steps!
1) Like me on
FB
and/or
Twitter
(I won't lie, I'd love it if you did both *wink*)
2) Share this blog post on
FB
and/or
Twitter
(see above *grin*)
3) Leave a comment telling me you did! Easy peasy! And what do you get if you do?
These lovelies... I'm calling them "Gypsy Snowflakes" and I <3 them!
I'll use the happy random number generator on Sunday to draw a winner. My sale and the drawing are open through Saturday night :)
Thank you all of you for your support! You guys rock!
~Jenn