If you are looking for my bead soup post, please go
HERE
So... here we are... the day of the big reveal :) I had a lot of fun with this one, I am coming to just love the look of the sari ribbon... soft, elegant, romantic... and has the potential to be deliciously fun and boho! So, you may ask, how did I decide what to do? Well, I actually had two pieces I wanted to do, but the necklace... still isn't there yet, so I am going to show you all the piece I did do :)
In honor of Breast Cancer Awareness month, I present "Hope and Chocolate"...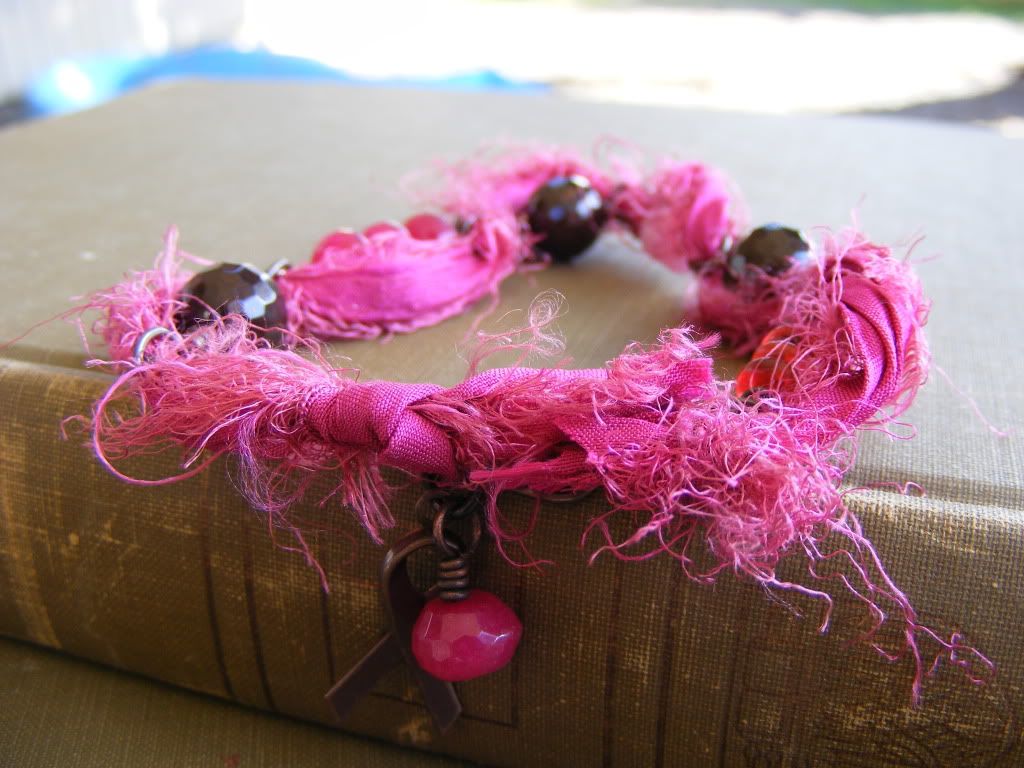 I know what you're thinking... what a weird name, right? Well, when I was making it, I just had to put the pinks with these chocolate-y browns... and the color so does remind me of semi-sweet chocolate. As I sat there and thought about cancer and oddly enough, chocolate. I thought well... hope is a bit like semi-sweet chocolate... hope makes things that are bitter and hard more bearable. It gives us the strength to make it through things, it gives us a reason to keep going. And... there I go getting all romantic and sappy lol. Alright, here are a few other pics, I really love how this turned out!
Most of the brass on this is by Fallen Angel Brass Co., all of the wire and the headpins. The charm is Vintaj though.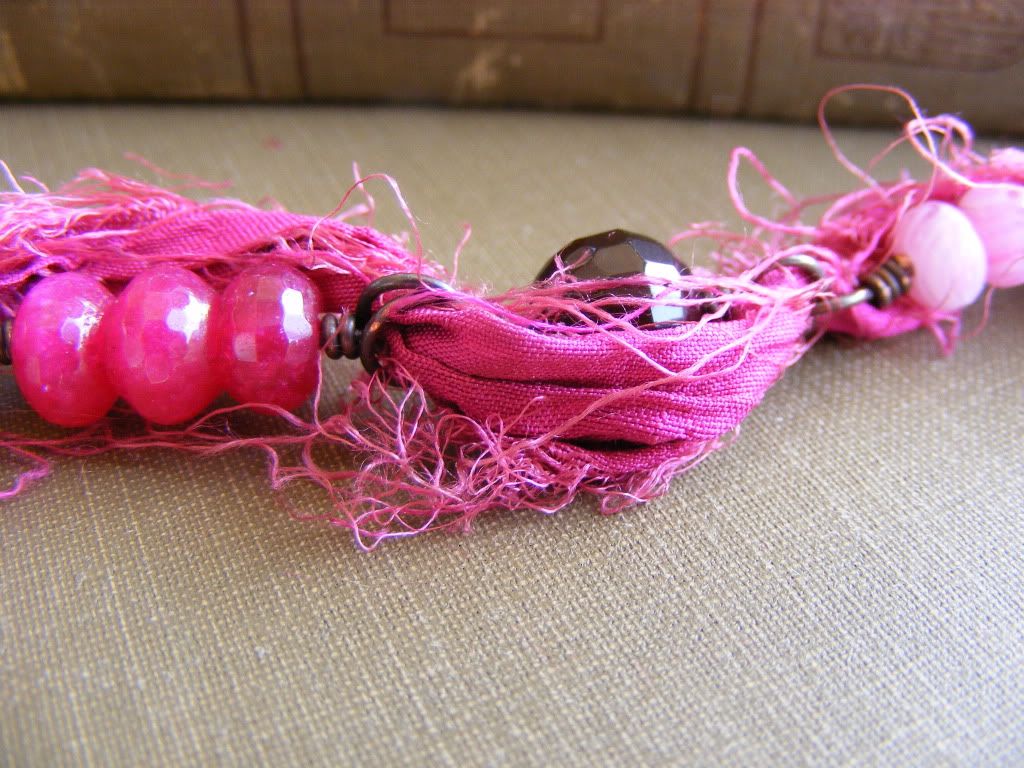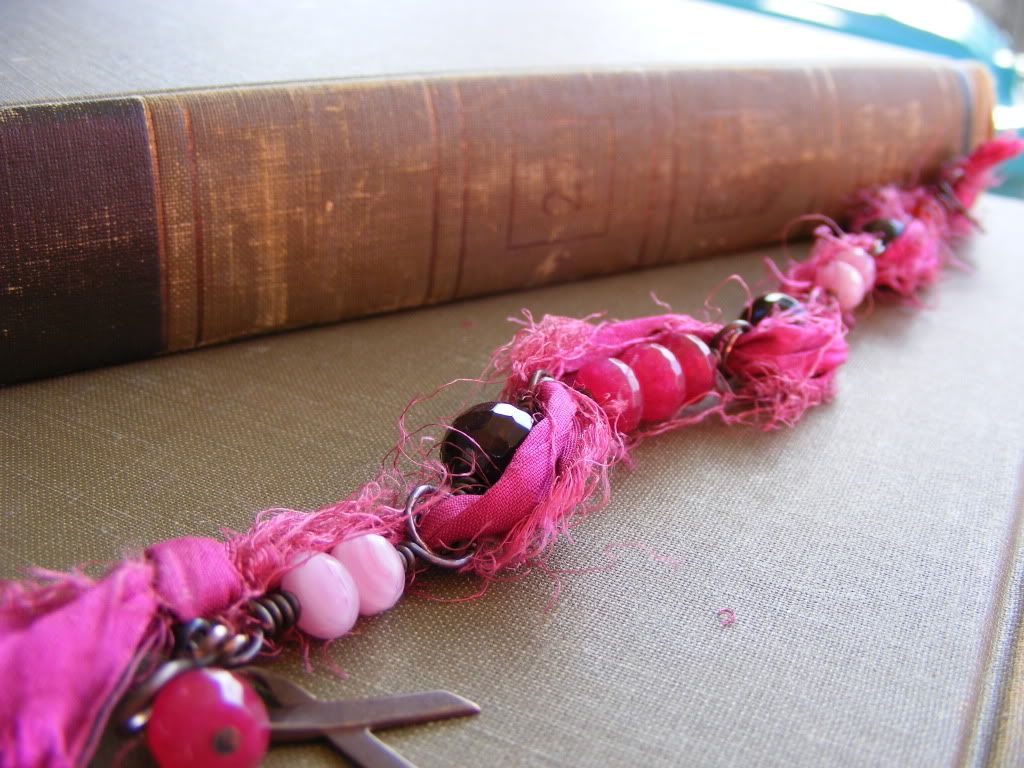 I don't know what it is about the fraying on the ribbon that is so appealing, but it is. I think it softens the stones, softens the wire... sweetens it.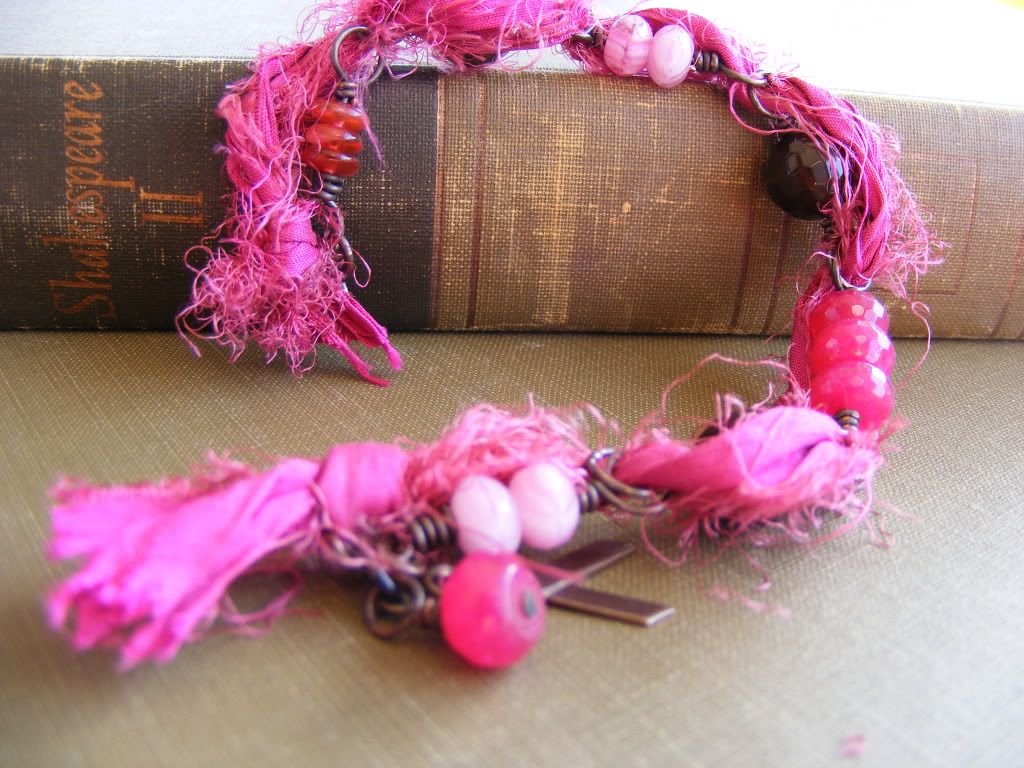 Now, go on and check out the rest of the hop! So many fabulous participants!
HERE IT IS:
Sari Ribbon Party Blog Hop

Vickie Wills
Marie-Noel Voyer-Cramp
Alice Craddick
B'sue Boutiques Creative Group
http://www.flickr.com/groups/bsueboutiques/